Aagents / Distributors In Oman for :

• British Standards
• Camridge University Press
• Oxford University Press
• Profea Textware
Archive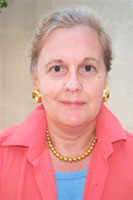 Maggie - Former teacher and ELT expert. 12 years in Oman. In charge of marketing and quotations which are a bit like crossword puzzles.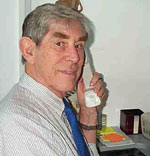 Bill - Former doctor with 12 years experience as Professor of Radiology at Sultan Qaboos University and our resident expert on medical books and journals. Insists on calling himself the Office Boy but he does keep track of the accounts.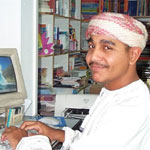 Bader - Freight expert, linguist and PRO. Delivers to your door in our silver Berlingo. Manchester United Fan.
Katrina - Office Manager and helpful voice at the end of the phone. Responsible for delivery notes and invoices.
Photographs of investiture with HRH Prince Charles at British Ambassador's Residence - Sunday 6th. November 2016
OBE awarded to Margaret Jeans for services to Omani-British relations.
Omani Guests:
HE Abdul-Aziz Al-Rowas - HM's Advisor for Cultural Affairs
HE Sheikh Abdullah Al-Rowas - former Minister of Regional Municipalities, Water, Electricity and Environment
Dr. Mohamed Yousef - Chairman Al Yousef Group
Sheikh Abdulla Al-Araimi - Chairman Al Raid Group
Shawqi Sultan - Secretary Oman British Friendship Association (OBFA)
HE Abdul Aziz Al-Hinai - Oman Ambassador to London
HE Dr.Ahmed Mohammed Salem Al-Futaisi - Minister of Transport & Communications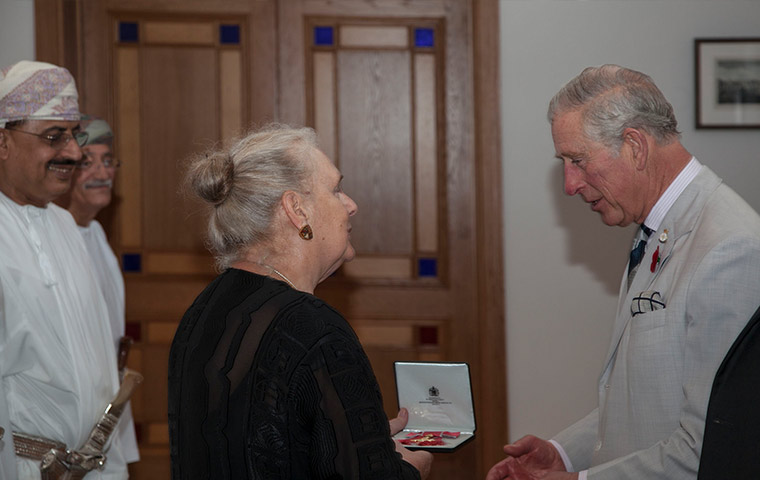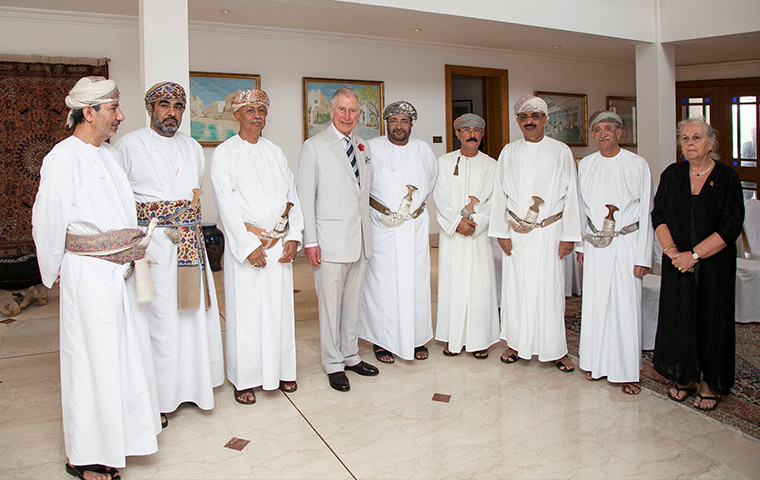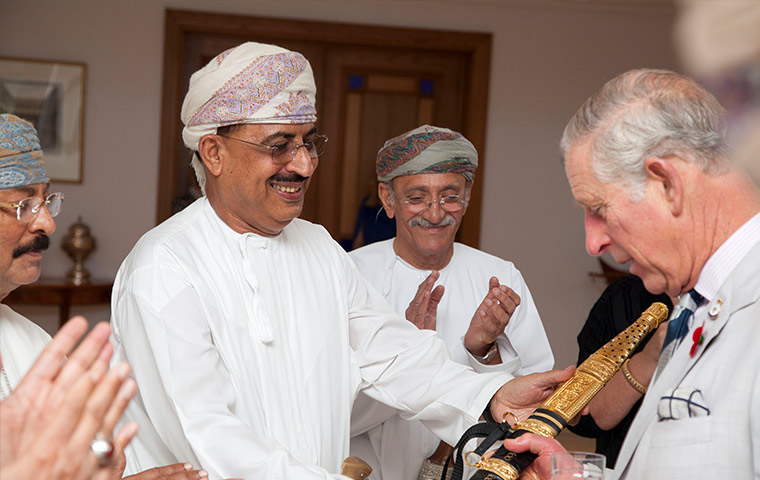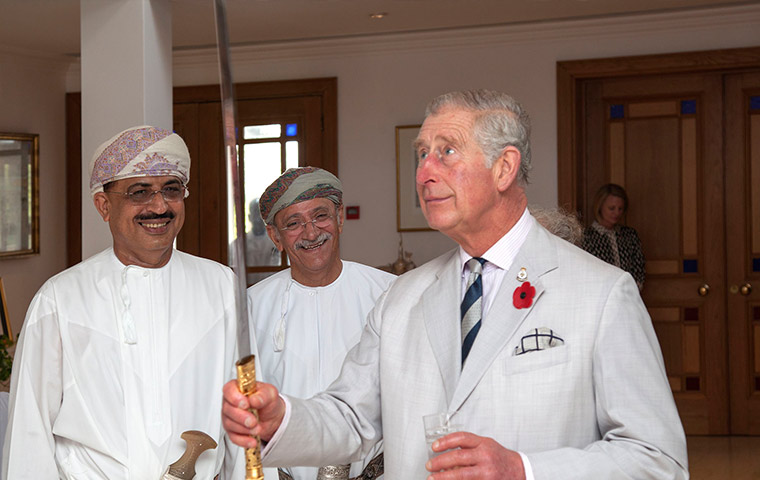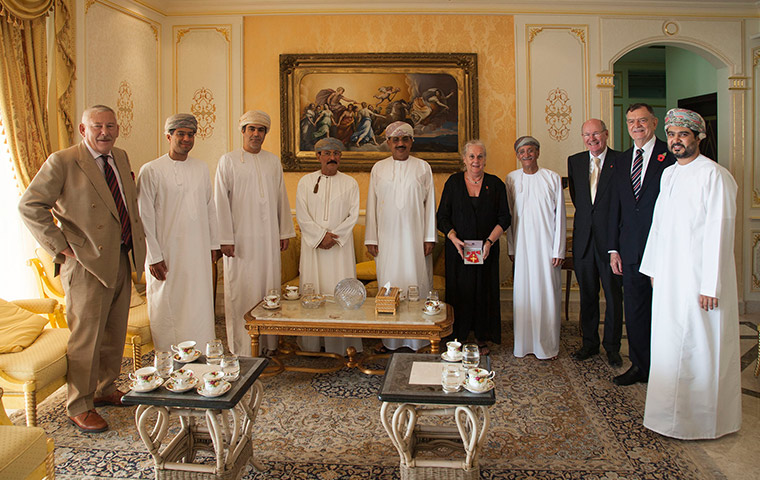 Oman GB News - Jun 2016
Maggie Jeans awarded OBE for services to Anglo Omani relations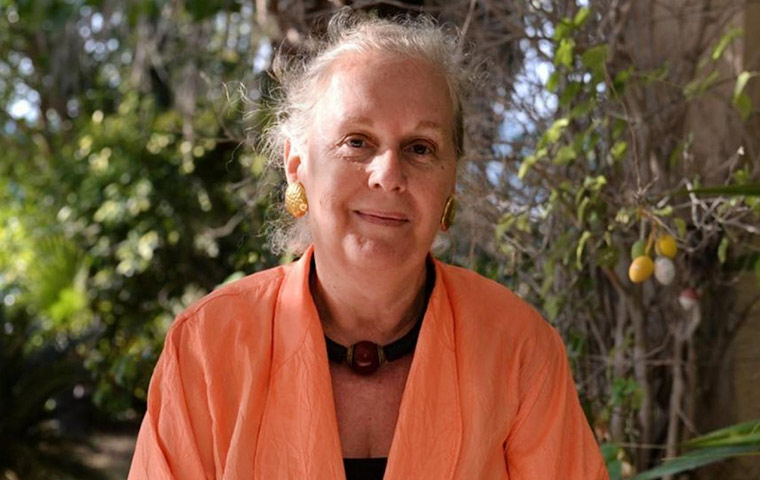 Well known Oman based British businesswoman Maggie Jeans has been awarded an OBE in the Queen's 90th Birthday Honours for services to Anglo-Omani relations.
Maggie Jeans (Nee) James was born in Swindon attending King William Street Church of England Primary and Commonweal Grammar School. She studied drama in Birmingham before teaching English and Drama in Bristol for 16 years at Merrywood Girls' School in Knowle West, whist her late husband Professor Bill Dampier Jeans worked in the Radiology Department at the Bristol Royal Infirmary.
The couple relocated to Oman, from Bristol, in January 1990 where Bill helped to establish the Radiology Department at Sultan Qaboos University. Maggie, meanwhile, worked at the University as Education Officer in the College of Medicine, where she set up the Overseas Elective Programme for medical students among other projects. This led to Omani students visiting Swindon and Bristol with the help of the Jean's contacts. Many of Maggie's former Omani students are now heading up hospital departments around the Sultanate.
Today Maggie is a prominent figure in Oman running the British Business Forum (BBF) www.bbfoman.org networking group for many years which aims to promote UK-Oman business links. The Bristol Chamber of Commerce benefits from strong links to Oman thanks in part to Maggie's encouragement. Maggie further dedicates herself to working with Muscat's diplomatic community supporting successive ambassadors from Britain and around the world.
Maggie is a director of Al Manahil International LLC, a company she established in 1996, which specialises in supplying books and educational materials to the Omani Government and private sector.
Maggie said the honour is a recognition that belongs to the Oman community, thanks to the enormous help she has received from many people to run the BBF and her company.
"Muscat is a very supportive and special place," she said. "I am delighted to receive this award on behalf of a whole host of people and I am determined to work to reinforce the special relationship that already exists between the Sultanate of Oman and the UK. An honour of this sort comes with obligations to put it to work for the common good which I fully intend to do. I would also like to acknowledge the support of my late husband Bill, in everything I have done, who sadly died in November last year."
Oman GB News - Nov 2015
Sad passing of former SQU radiology professor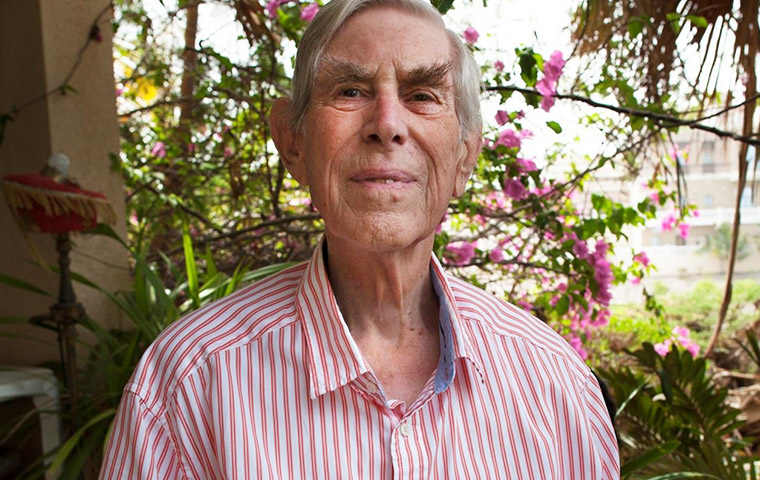 Prof William "Bill" Jeans, a former professor of radiology at Sultan Qaboos University, has died.
He passed away on November 2 after suffering a retroperitoneal sarcoma secondary to radiotherapy.
Born in 1928, Bill Jeans completed his National Service as an Air Mechanic (Engines) in the Fleet Air Arm before going to St Thomas's Hospital in London. After qualifying he did his house jobs and was a medical registrar at the Lister Hospital (then in Hitchin, Hertfordshire) before joining a practice there.He became interested in research in general practice and did a number of projects before joining the radiology training programme under Sir Howard Middlemiss in Bristol in 1968.
There he became involved with student and postgraduate teaching as well as research, and transferred from the NHS to the University of Bristol as a lecturer in 1973, eventually being appointed Reader.He was involved during this period in helping to establish CT scanning and interventional vascular radiology in the Royal Infirmary.In 1990 he became the foundation professor of radiology at Sultan Qaboos University in Oman, helping to create the curriculum for the new medical school, as well as a radiological service.
After retirement in 2002 he joined his wife Maggie in developing her wholesale book importing business in Oman, and continued working until shortly before his death.
He leaves four children by his first wife.
Femme magazine - Jun 2014
Face of the Month - Times of Oman - Faces Magazine Jun 2014
NEWS
• http://www.batch.co.uk/web/bookseller-focus/al-manahil-oman
• From the new British Embassy magazine - Al Forsa
Bill and Maggie Jeans came to Oman in 1990 to work at Sultan Qaboos University. They did not imagine that twelve years later they would still be in the Sultanate importing books. Their Company, Al Manahil, was established six years ago and specialises in the supply of books to order for the government and private sector throughout Oman. Customers include the British Council, SQU, the Sultan's Armed Forces and the many private colleges and institutes which have recently been established.
The spacious offices in Al Khuwair include a Resource Centre for ELT (English Language Material). "There is a growing demand for English language material throughout the Sultanate with many Ministries and companies in the private sector establishing their own training departments," Maggie, a former English teacher, explains. The company represent Cambridge University Press in Oman and also works closely with several other major UK publishers including Oxford, Macmillan and Pearson.
"The reform of education throughout the government schools which includes the introduction of English language into Grade One will have a major impact on language development. In a few years all young Omanis will be bi-lingual," says Maggie. The reforms have resulted in the largest orders handled by the company including 47,000 copies of Oliver Twist specially printed for Oman. This is produced in a special graded reader format for learners of English as a second language and read by all students in Third Preparatory. Besides ELT, the company specialise in the supply of medical books and journals. As former Professor of Radiology at SQU, Bill is well placed to offer customers advice in this area. Together, Bill and Maggie, tackle tenders and quotations for long lists of academic, technical and professional publications. "We are members of the British Booksellers Association and our aim has always been to provide a fast and economical service. We are also committed to Omanisation and currently employ two young Omani trainee booksellers," says Maggie. The company have a weekly shipment from the UK using Charles Kendall Freight, another well-known company in the Sultanate. The new website
www.almanahil-books.com
links directly to various publishers and includes a link to Amazon UK.
"If readers want to use a credit card to purchase books directly from Amazon for their own use but don't want to pay the high shipping costs, they can enter our UK shipper as the address and collect the books from our office for a nominal fee," says Bill.
The couple are joint owners of the company and now have investor visa status. "Very few British expats seem to have gone down this route but it does have many advantages. We would recommend this path to others," says Maggie. The company can be contacted at
manahil@omantel.net.om